Apart from your everyday skin regimen, treat your skin to a sheet mask once or twice week. Not only does it nourish your skin and help solve skin problems, but it's also a great way to de-stress and unwind without breaking the bank.
With so many sheet masks in the market, which should you pick? Consider what problems need to be addressed, as well as your skin type. Always read the ingredients and make sure it does not contain any that you are allergic to. If there's a particular brand or variant you are interested in, ask your friends who've used it, or look for reviews on the internet. All masks provide hydration and moisture, but not in the same degree. Plus, the added benefits will differ per variant. If you're trying to address a recurring problem, it is best to see a dermatologist. Below are some of the usual skin woes, and what mask/s one can use to address them.
"My skin feels tight and dry"
If you suffer from dry skin, your skin needs to be properly hydrated, then moisturized. Get instant relief and results with Dewytree's Su Bonan Mask and Aqua Deep Mask. In addition to providing intense hydration, the Deep Mask series contains papain enzymes to gently exfoliate skin. Try the Trehalose Aqua Treatment Mask for intensive hydrating and moisturizing effects that last up to 24 hours. You could also try masks with ingredients such as honey, and hyaluronic acid

"I have blackheads, whiteheads, and breakouts"
You have clogged pores or/ and may have oily or combination skin. Gentle exfoliation once a week – or more if you have oily skin – is part of a good skin regimen. Use masks with papain enzyme, particularly No Sebum Deep Mask and AC CTRL Deep Mask, to control oil production, shine, and breakouts while gently exfoliating skin. You can also try a mask with volcanic ash such as Deep Detox Black Mask, or with black bamboo such as Jung Bonan Mask to draw out excess oil and other impurities. Jung Bonan Mask, in particular, contains a bottle's worth of ampoule nutrients as well as ojuk leaf extract that work together to kill bacteria, exfoliate, nourish, and minimize wrinkles. If you're a fan of Tea Tree, use the Tea Tree Blemish Mask to calm irritated, acne-prone skin.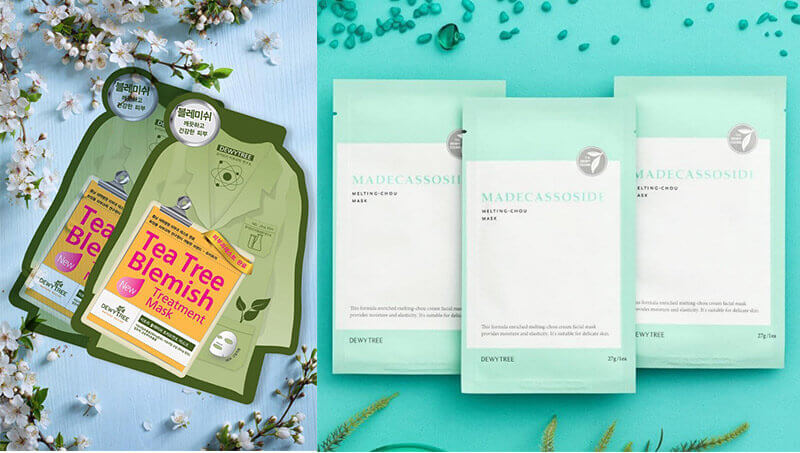 "My skin looks dull"
Poor diet and circulation, dehydration, not getting enough sleep, pollution, smoking, and drinking alcohol all contribute to dull-looking for skin – unfortunately, masks cannot fix those. These masks, however, can remedy the accumulation of dead skin cells and skin dryness. Use Nutrition Deep Mask, or Whitening Deep Mask
that both exfoliate as they hydrate, nourish, and give skin a beautiful glow. You can also try Myung Bonan Mask that has apricot flower, or Yun Bonan Mask which contains ginseng. Both natural ingredients are known to improve skin tone and make it look brighter.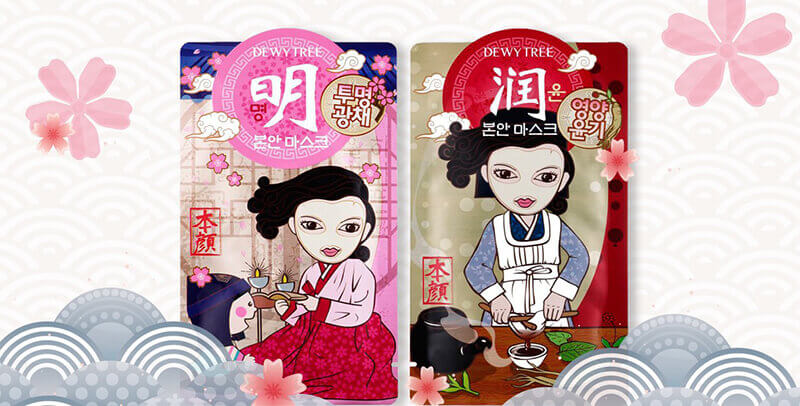 "I'm starting to have wrinkles and age spots"
If your skin has started to show these, it is even more important to use serums and other products such as masks to address the needs of your changing, ageing skin. Use Hyaluron Melting Chou Mask or Collagen Melting Chou Mask which are both anti-aging masks that deliver intense moisture while treating and preventing fine lines and wrinkles. Snail secretion filtrate, a wonder ingredient with regenerative and anti-aging effects, can be found in the Snail Vitalizing Mask . Snail secretion filtrate is rich in hyaluronic acid, enzymes and peptides which especially help in the healing of wounds, lightening of scars and blemishes, improving skin tone and elasticity, and more. The Firming Deep Mask contains Papain enzyme, Rosemary extract, and Karentula extract to provide deep hydration, gentle exfoliation, and improved skin elasticity.

"My skin is itchy and irritated"
Regardless of skin type, Tea Tree Blemish Mask helps calm redness and irritation. This mask contains Tea Tree and Aloe which are both known for their skin-soothing properties. As a plus, it also contains Patented Golden Larch Bark Extract that has anti-aging effects. The Madeca Melting Chou Mask contains Madecassoside or Centenella Asiatica leaf extrac that is known for its anti-inflammatory, skin-rejuvenating properties. Like other masks in the Melting Chou Mask Series, this is suitable for sensitive, delicate skin and has a variety of anti-aging effects.